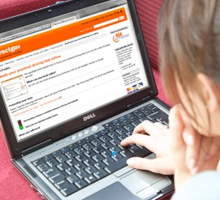 MAKE SURE THAT YOU ONLY USE THE GOV.UK WEBSITE TO BOOK TESTS
CLICK ON THIS LINK BELOW TO GO STRAIGHT TO THEORY AND PRACTICAL TEST BOOKING;
https://www.gov.uk/browse/driving
There are some websites that appear to be official and legitimate but they are essentially a money making scheme for the site owners.
These websites take your details and book the theory or practical test for you but will charge much more than the official GOV.UK website.
The cost of a theory test should be £23.00 and the cost of a practical driving test should be £62 on a weekday.
When you try to book your test make sure that you have your driving licence, credit/debit card ready and if you are booking a practical test have your theory test certificate to hand.
CLICK ON THIS LINK BELOW TO GO STRAIGHT TO THEORY AND PRACTICAL TEST BOOKING;